Kanefusa Woodworking Cutting Tools
Whether in primary industry, solid wood processing, board processing or handcraft: woodwork-processing tools from Kanefusa achieve the highest conceivable level of quality, functionality and efficiency in all disciplines. Our "Advanced Material Technology" coating, the use of new cutting materials and tooth shapes as well as the tool design and, of course, greater precision in production are the keys to product advantages that no other manufacturer is able to provide: drastically extended tool life, constant high cutting quality, effective noise reduction, greater efficiency and profitability.
New Products
Our cutting tools have unique properties, which distinguish them from other solutions for the same application and make them particularly valuable for the user. For example, improving productivity by reducing post-processes and improving the working environment by reducing noise.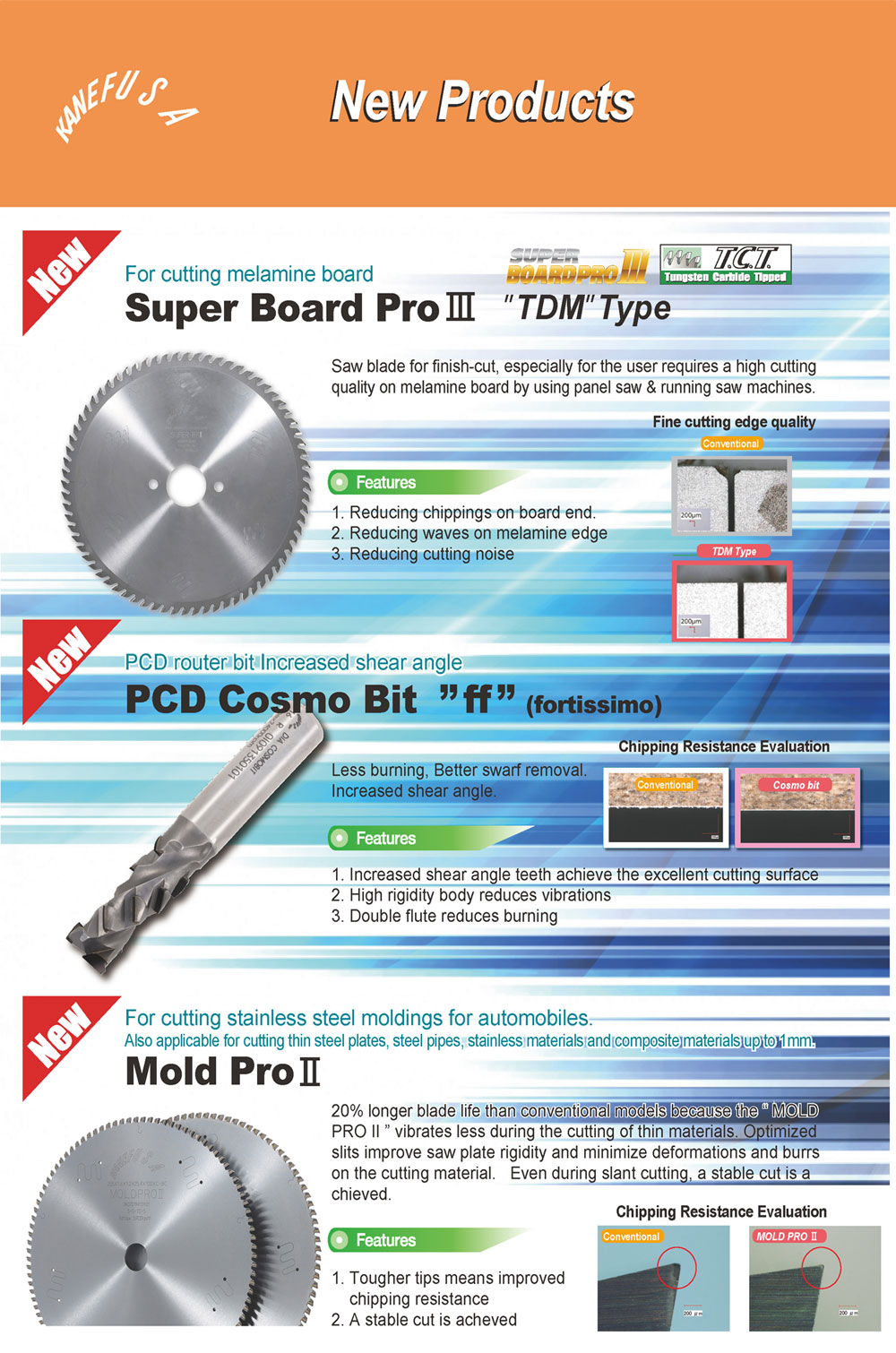 Products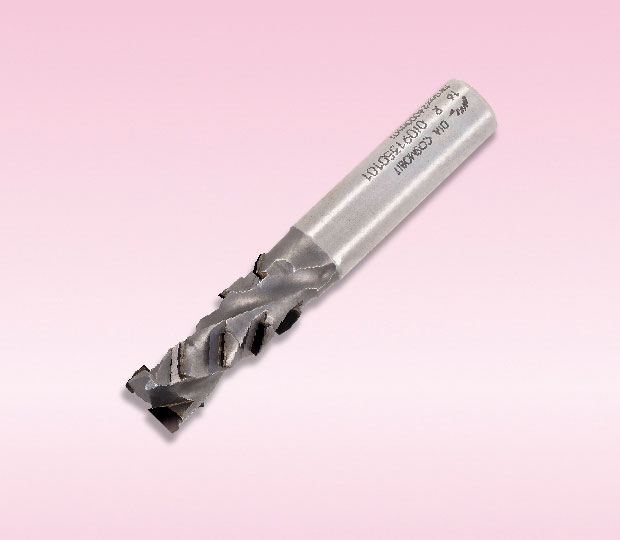 PCD Cosmo Bit "ff" Fortissimo
Increased shear angle teeth achieve the excellent cutting surface and double flute reduces burning. PCD Cosmo Bit "ff" is suitable for Paper/Melamine laminate board,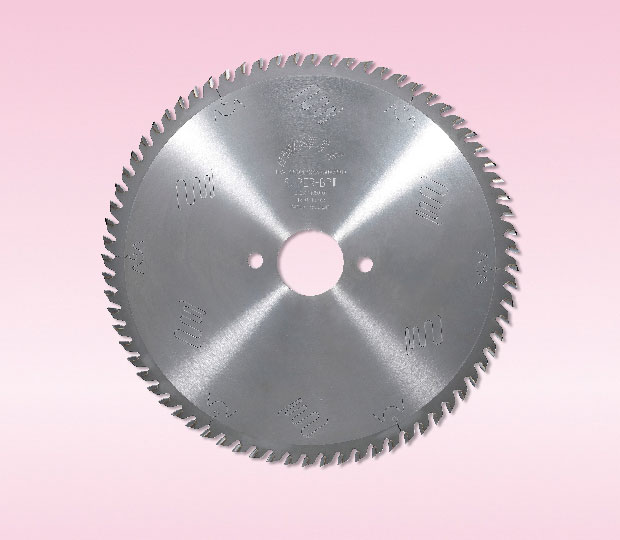 Super Board Pro3 "TDM"Type
"Saw blade for finish-cut, especially for the user requires a high cutting quality on melamine board by using panel saw & running saw machines."